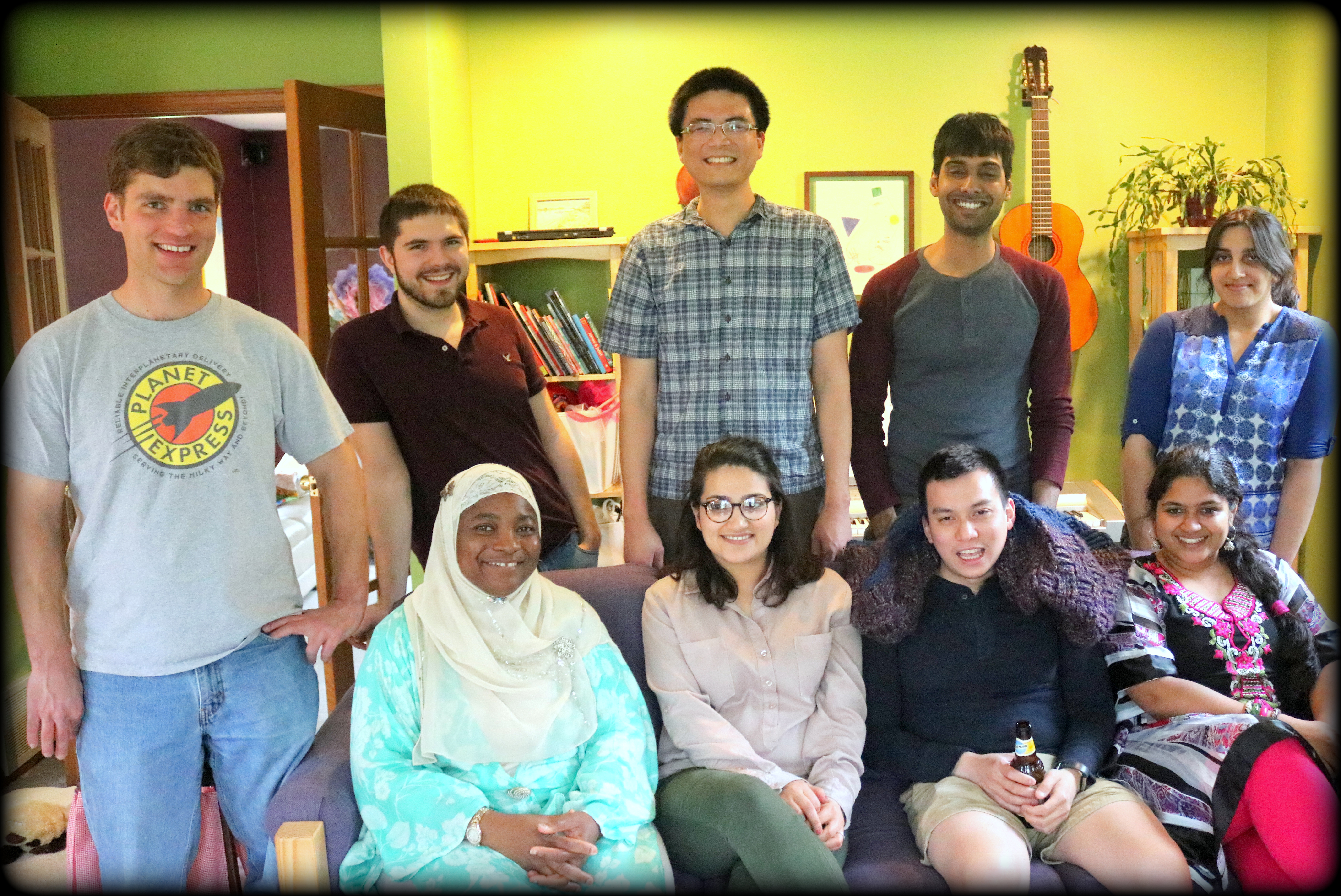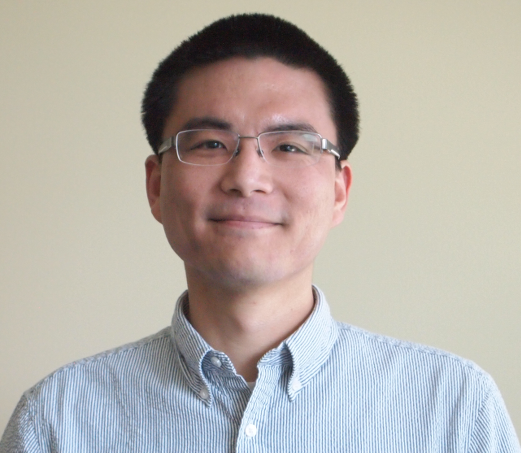 Alan A. Chen
Principal Investigator
Alan A. Chen is an assistant professor of Chemistry at SUNY Albany. Prior to joining the RNA Institute, Alan was a NIH-NRSA postdoctoral fellow in the lab of Angel Garcia in the Physics department of Rensselaer Polytechnic Institute. He received his Ph.D in Molecular Biophysics in 2009 from Washington University in St. Louis where he did his thesis work with Rohit Pappu, department of Biomedical Engineering. Alan's undergraduate degree was a dual major in physics and molecular biology from Cornell University (B.A., 2002), where he was introduced to the fascinating world of biophysics by his undergraduate mentor, Linda Nicholson. The only thing Alan enjoys more than doing crazy science is making up scientifically-accurate "space-princess" fairy tales for his 5-year old daughter, Lyra.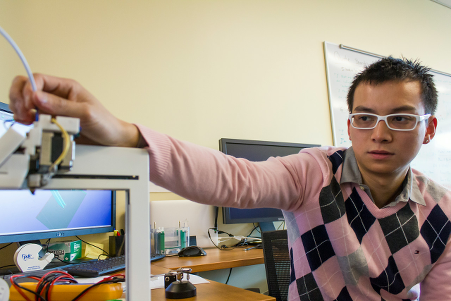 Tony Hoang
Ph.D. student (Chemistry)
As an Nth year graduate student, Tony takes being weird to a whole new level. Tony is launching his biotech startup company called Advanced Modular Instruments.  Now that he is internet famous, he enjoys fine dining at KFC and yes, ladies, he's single.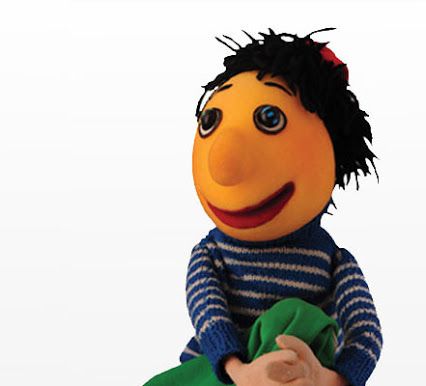 Parisa Ebrahimi
Ph.D. student (Chemistry)
Parisa is a 2nd year graduate chemistry student who is particularly fond of chocolate pastries.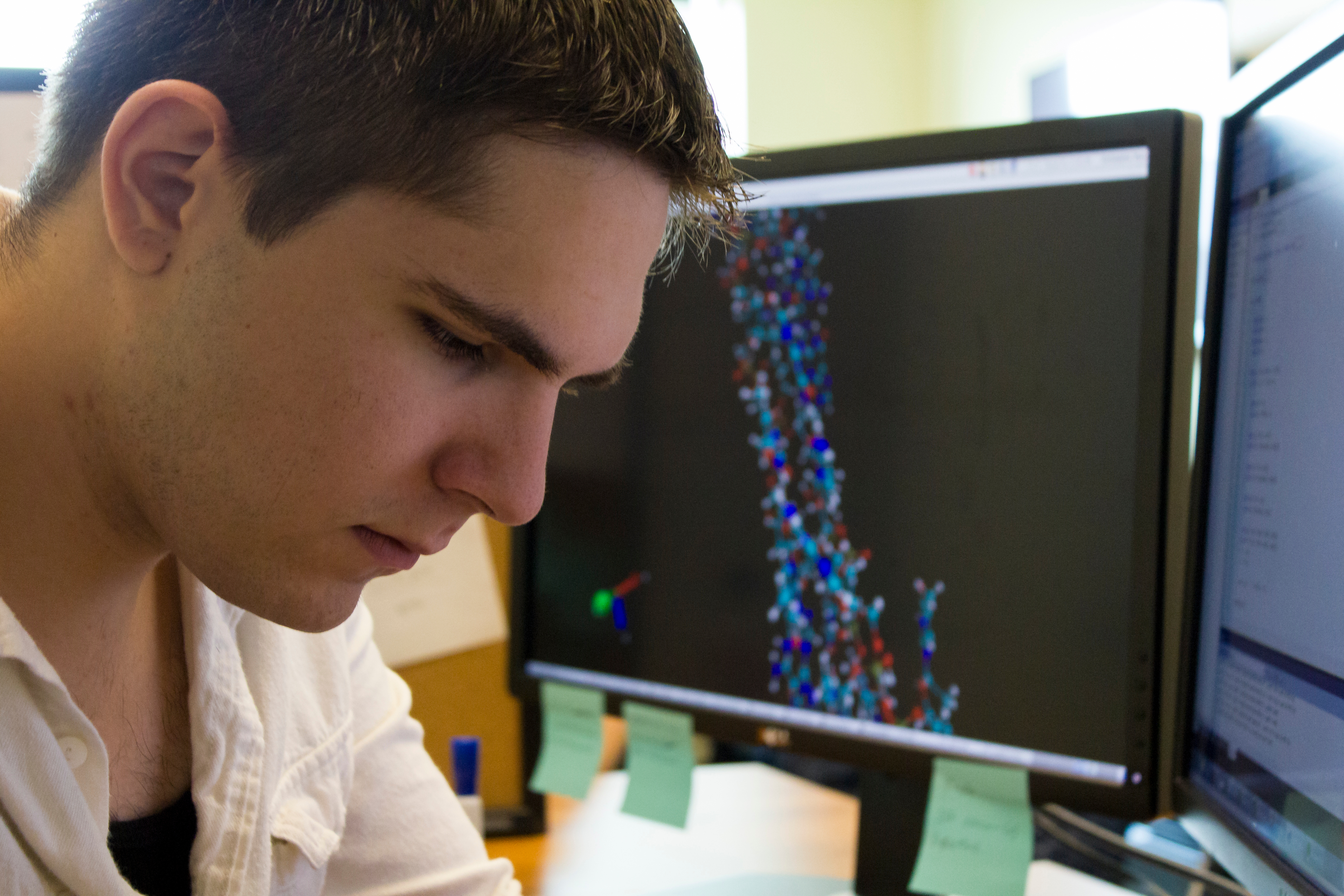 Chris Meyers
Ph.D. student (Physics)
Chris is a 3rd year graduate student in physics who often has entirely too much fun with equations.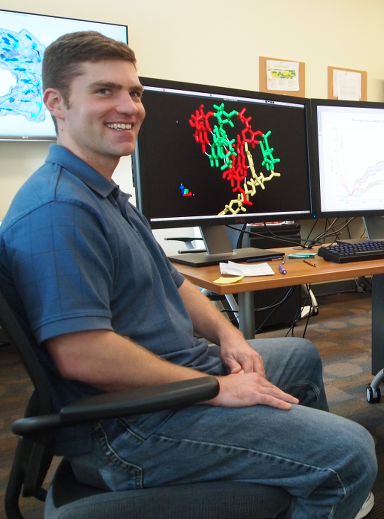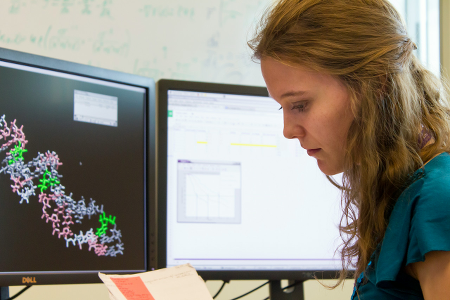 Ashley Colvin
Undergraduate Researcher (Chemistry) 2014-16
Ashley likes cats. She also graduated with an honors B.S. in Chemistry in 2016, and is currently a Ph.D student at Cornell University's department of Chemistry under prof. Melissa Hines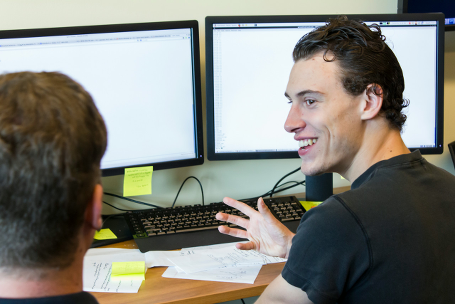 Angelo Setaro
M.S. student (Chemistry) 2014-2015
Angelo doesn't always write shell scripts, but when he does, he uses python. Angelo graduated in 2015 with his B.S./M.S. in Chemistry and is currently a Ph.D student at Rensselaer Polytechnic Institute's department of Chemical Engineering where he is studying complex fluid dynamics with Prof. Patrick Underhill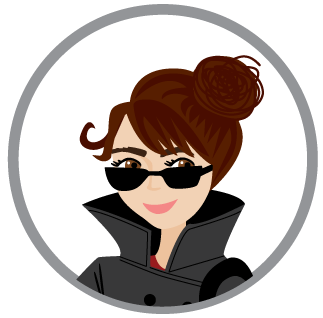 Rachel Rees
Research Assistant 2015-2016
Rachel graduated from UAlbany in 2015 with a B.S. in Physics and spent some quality time in the Chen Lab as a scientific programmer mostly in exchange for monopoly money and bad puns. Rachel is a lifeguard as well as a mixed-martial arts expert, and her current whereabouts are top secret (I hear they use paychecks as paychecks there, crazy!).